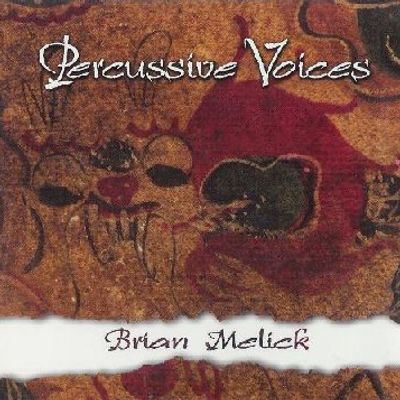 Percussive Voices
Debut solo release. Features the world I love and am consistently inspired by. Highlighting a vast collection of both traditional and unconventional instruments from literally all over the world to creating them out of found objects from around your home and the environment around you. Was profoundly inspired by all of the different sounds textures and colors but found that this was also a catalyst for me to honor several incredibly talented artisans who are inspired to create the instruments that the rest of us find our musical voice with: Frank Giorgini's Udu Drums 
www.udu.com
, Michael Thiele's Hardwood Slit Drums 
www.hardwoodmusiccompany.com
, David Russells Paper Drums known as Earth Drums and Gino & Jackie Zenobia: Zenobia Music 
Please take a few minutes to visit these remarkable gifted artists online to learn more about their work and their instruments.
released January 1, 2001
all rights reserved
After Clicking On CD Cover Above
Click On Link Below To Be Connected To bandcamp.com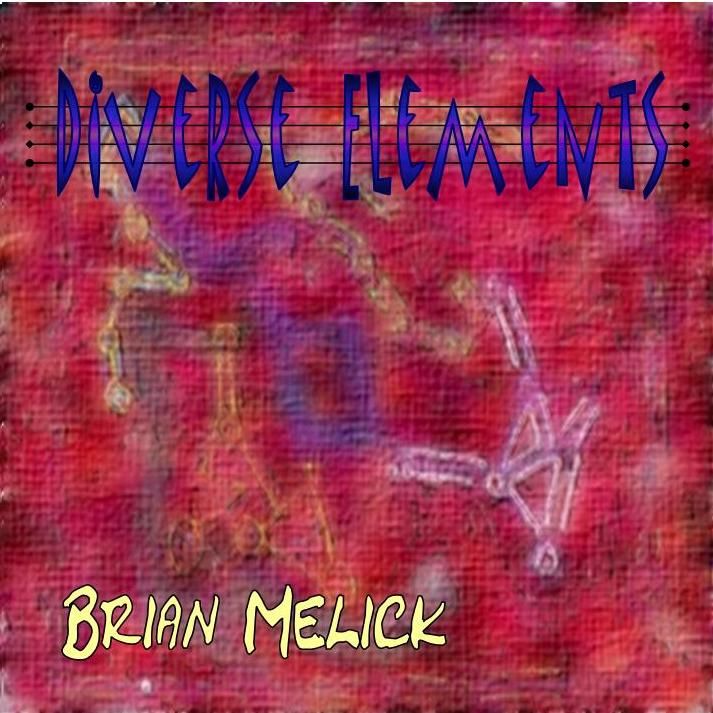 Diverse Elements
Split recording comprising of 6 solo pieces and 6 duets inspired by a game I used to play with my children when they were growing up. We would draw and color together to create something new with only these rules - each person took a turn and selected a color pencil, crayon etc and could only do one thing at a time and then it was the other persons turn. We never knew where we were going but we most certainly knew when we got there. The end result was always incredible. So the rules with my friends that joined me were the same when we created our duets. Sometimes I had a vision of an attitude or an image that I would share with them but that was it. I absolutely love this process. Always exciting and full of wonderful surprises! 

The artwork for this release is a combination of my children's artwork when they were very young with the cover being a composite of my sons artwork overlayed on my daughters making for a perfect connection of Diverse Elements.
released January 1, 2008 
Artwork by: Evan Melick and Brianna Melick
all rights reserved
After Clicking On CD Cover Above
Click On Link Below To Be Connected To bandcamp.com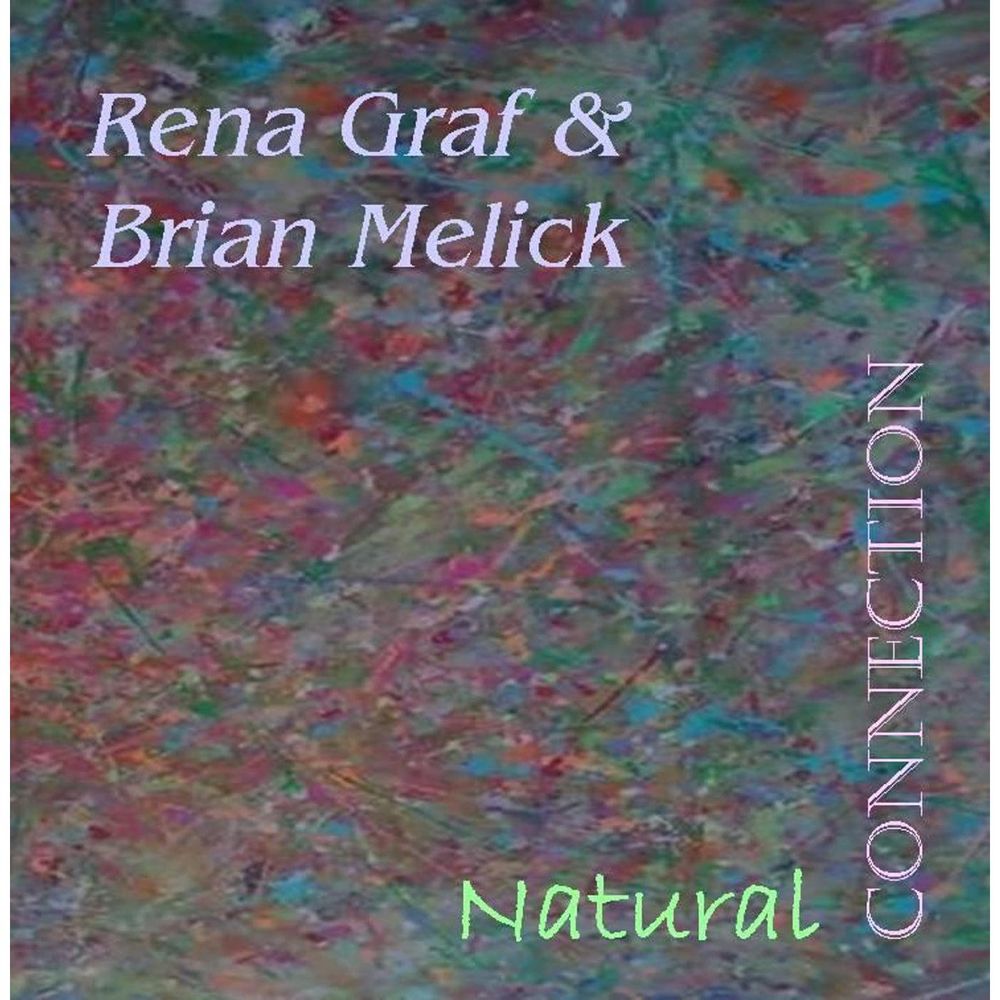 Natural Connections
Celebrating the Natural Connection of the human voice and the world of percussion - Vocalist Rena' Graf and I set out to blend our worlds together creating a beautiful journey through poems, prayers, hymnals and original spoken word stories. 
Our vision with this recording was to take the listener into a peaceful state and to allow themselves to relax and be engulfed by the sounds, textures and colors of the human voice, breath and a vast collection of percussion instruments from around the world. 
visit us online: 
- Rena' Graf 
https://www.reverbnation.com/renagrafmusic
- Brian Melick 
www.uduboy.com
released January 1, 2009 
Rena' Graf & Brian Melick
all rights reserved
After Clicking On CD Cover Above
Click On Link Below To Be Connected To bandcamp.com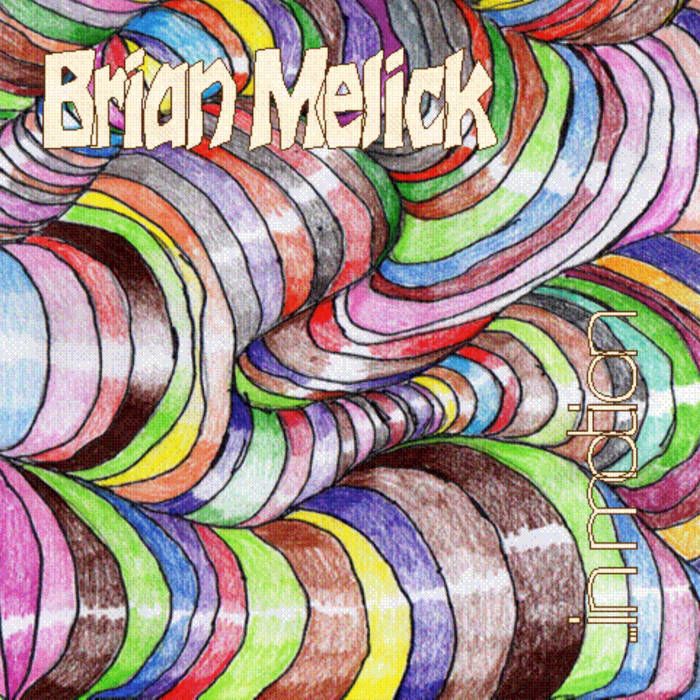 In Motion
Inspired by working with Modern Dance Companies, Freestyle Dancers, Choreographers, Dance Aerobic Instructors, Movement Therapists and Martial Artists for many decades. Knowing that most get tired of the same old canned electronic music I wanted to create something a little different and hopefully a bit fresher. Blending both organic and contemporary sounds together. I put collection together starting with a long slower piece to warm up and stretch to at a tempo of 80 bpm, into each subsequent piece growing in tempo from 110 bpm and intensity at up to 140 bmp for both non locomotor as well as locomotor from small to more intense movements incorporating the entire dance or workout space culminating into two pieces that wind the workout down at 96 bmp to a final piece to cool down to at 76 bpm for a complete workout period 

The front and rear cover artwork for this release was created by my daughter when she was in elementary school. While putting this project together this picture was on the wall of of our dining room and I absolutely loved the rhythm and movement of it and found it perfect for the theme of this body of work.
released January 1, 2015 
Front and Rear Cover Art by Brianna Melick
all rights reserved
After Clicking On CD Cover Above
Click On Link Below To Be Connected To bandcamp.com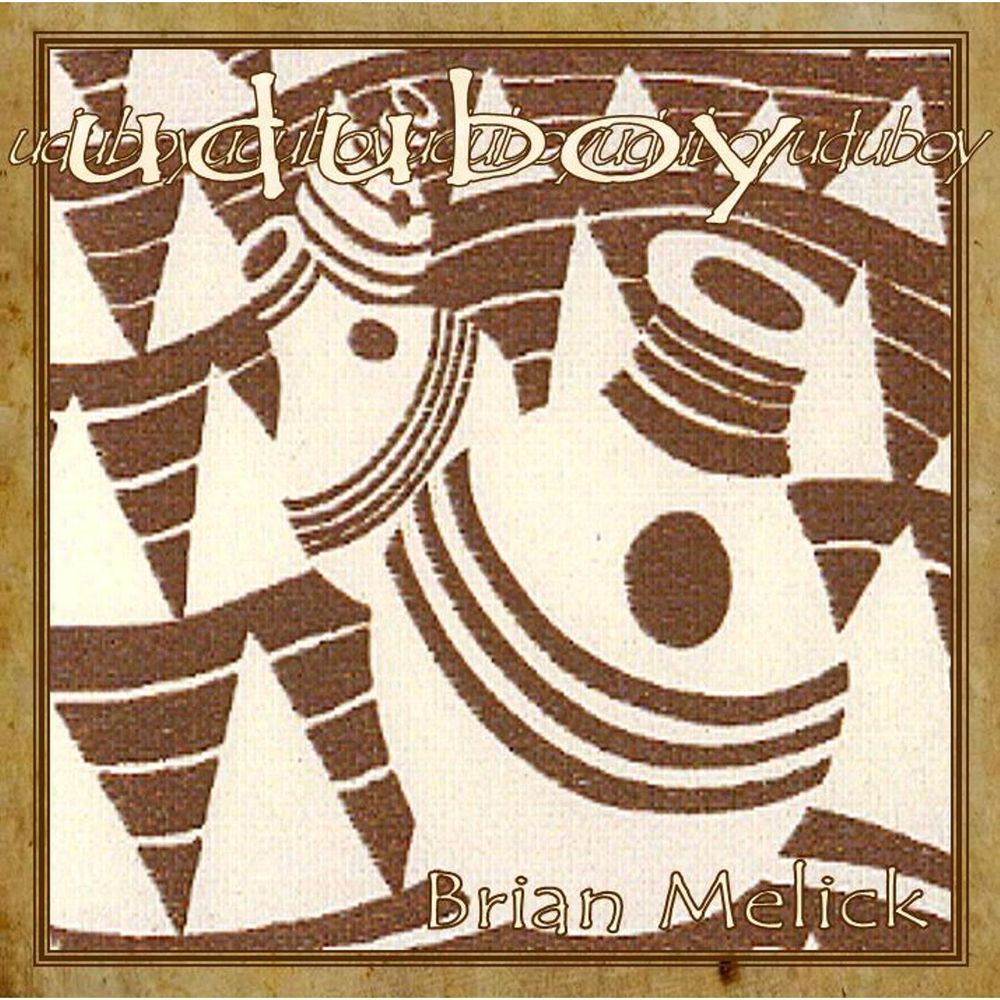 uduboy
Celebrating the first 25 years of my ongoing love affair with the centuries old Nigerian Side Hole Pot Drum known worldwide as Udu, I could not think of a better way then to put together an enhanced compilation cd and entitle it with my pen name "uduboy". 
There are 12 selections listed below. 5 of which are included in this EP as noted and a movie including timeline of my involvement with the udu drum up to the release date of this cd, video clips and photos of friends along the way. Here is a link to the movie on youtube:
youtu.be/Dye4wdz0nPk
Excluding the first track of this recording which is a solo piece that I created entitled "Udu ClayPLAY", the balance of the work represented is due to several artists that I have had the privilege to record for and with over the years granted me a master usage licences to include their music as it was originally recorded on my "uduboy" release. By doing this it highlights the many diverse ways that I have been able to use the udu in showcasing and bringing to light the many facets and personalities of this incredible centuries old instrument. Was blessed beyond words to have had each and everyone of them grant me full permission to use their music. With respect to their music and digital download formats I encourage you to visit each of
 these incredibly talented artist to purchase the electronic download of their song. The permission that I retained from each of them with a few exceptions only covers the physical release of the cd not the electronic downloads. 

With Respect to Digital Downloads this is only offered as a 5 song EP 

The song list as it appears on the physical cd is the following with links to individual artists links for you to visit if interested in listening and downloading their song. Thank you for understanding, for your interest and for your support. I am honored that you are interested in our work.

#1 Udu ClayPLAY - Brian Melick included in this EP 
#2 Amaboko - Maria Zemantauski https://mariazemantauski.com/ 
#3 Move Along - The McKrells included in this EP 
#4 Uduboy - Neil Anderson https://www.last.fm/music/Neil+Anderson 
#5 Psalm 51 - Zoe B. Zak www.zoebzak.com/Zoe/Discography.html 
#6 The Call - Monica Wilson Roach 
#7 Udubamboo - Globetrotting http://www.johndaveymusic.com/discography-2/ 
#8 My Fathers World - Rena' Graf included in this EP 
#9 May The Music - Martha Gallagherwww.adkharper.com/heavenandearth_v5.html 
#10 Center Of The Wheel - Bernstein Bard Quartetwww.bernsteinbardtrio.com/music 
#11 Mild Noon Daze - SuperNOVA included in this EP 
#12 To Far East - Piet Jan Blauw www.discogs.com/Piet-Jan-Blauw-Ron-Rettich-Mosquitos-On-Ice/release/10546522 included in this EP
with as they appear: 
- Maria Zemantauski: Flamenco Guitar 
- Kevin McKrell: Americana Roots Singer Songwriter 
- Neil Anderson: Scottish Piper / Whistles 
- Zoe B. Zak: World / Jazz Pianist, Accordion & Vocal 
- Monica Wilson Roach: Jazz / Classical Cellist 
- John Davey: Jazz Upright Bassist 
- Steve Gorn: World Music Flutest / Clarinetist 
- Rena' Graf: Gospel Vocalist 
- Martha Gallagher: Celtic Harpist 
- Mark & Steve Bernstein: Acoustic Jazz / Classical Guitar & Mandolin 
- Robert Bard: Acoustic Jazz / Roots Upright Bassist 
- Greg Speck: Electronic Keyboards / Synths 
- Piet Jan Blauw: Wind Instruments / Percussion
released January 1, 2011
all rights reserved
After Clicking On CD Cover Above
Click On Link Below To Be Connected To bandcamp.com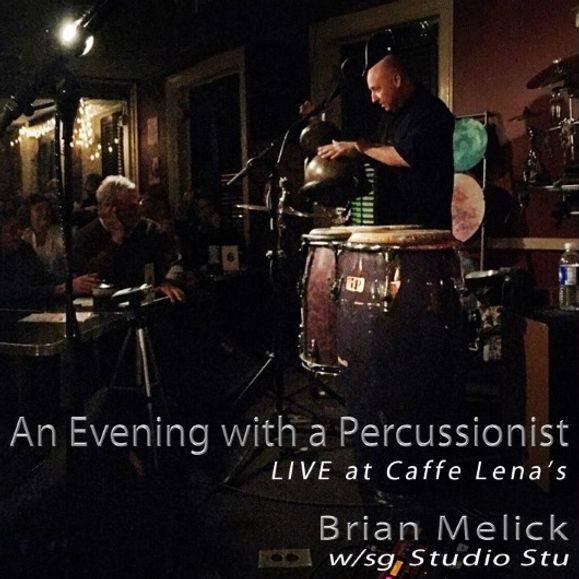 An Evening with A Percussionist
I was honored and privileged to be invited to present an intimate look into my world by Sarah Craig, Executive Director of  Caffe Lena.  Have been blessed to work with a great number of different artists over the last 3 decades here at the Caffe and Sarah told me many many times she has heard our audiences say that they would have really liked to have learned more about the different instruments that I have performed on during the various concerts. She asked me to take center stage and present a program that would allow me to not only introduce a diverse group of percussion instruments by just 
performing on them, but to present them in a way for folks to learn about where they came from and their back story.  I was very excited to be able to engage the audience in more of an "Informance" environment as well as to take the time to be able to really perform on a wide variety of my instruments.  Aside from wanting the listener to be inspired emotionally to my work the most rewarding thing for me is to use my percussive sounds to create imagery to support the music I am performing and for the story that is being told. 
I believe we did some firsts for Caffe Lena during this evening.  I had the audience regard the sound of my instruments as a color, texture, shape, temperature, weight etc. 
Introduced various playing technique by having them put their hands into different postures and by playing on the tabletops they heard how these different hand postures created different sounds.  We made our own found object instrument by creating "sugar packet shakers"  I offered a few different technique so that everyone could experience the subtle differences even creating somewhat of a rattle sound.  For me although there were many highpoints, I think that the improvisational soundscape that everyone present created by utilizing their sugar packet shakers, the hand technique they learned as well as creating sounds with their voices, we were able to honor the late Naná Vasconcelos and create our own version of the Amazon. 
What an absolute amazing evening it was.  Thank you Sarah for allowing me to share my world with the renown Caffe Lena audience.  I was also very blessed to have as special guest my very good friend and a wonderfully creative artist, Studio Stu on his own creation the "Studivarius" Tub Bass and Vocals.
Tracks                                                                                                                                                                                                                                                          1 - Sarah Craig's Intro                                                                                                                                                                                                                              2 -  Frank Giorgini, Udu Mbwata Drum                                                                                                                                                                                                  3 - Congas (LP Galaxy Quinto & Tumbadora, REMO Kick / Conga Segunda)                                                                                                                                  4 - Day O - arr. Studio Stu featuring Congas                                                                                                                                                                                      5 - Michael Thiele 6 Tone Slit Drum & Peter Engelhart Agogo Cluster 6 Pentatonic Bell Set                                                                                                6 - Schlagwerk Duel 2 in 1 Cajon                                                                                                                                                                                                            7 - I Like To Scat & The Lady Is A Tramp - arr. Studio Stu featuring Flamenco Side of Cajon                                                                                                    8 - Iko Iko - arr. Studio Stu featuring Peruvian Side of Cajon                                                                                                                                                        9 - David Russell Earth  Drum - Paper Drums Set of 6: 8", 10", 12", 14", 16", 18"                                                                                                                        10 - Introduction to "Sugar Packet Shaker's" featuring Audience Participation                                                                                                                      11 - Group Improvisational Soundscape to honor the late Naná Vasconcelos                                                                                                                        12 - First Ever LEGO Drum Kit Introduction                                                                                                                                                                                        13 - You Really Got Me - arr. Studio Stu featuring LEGO Drum Kit 
* There is also a bonus 30 minute .avi video included on this CD which highlights performance excerpts. 
You can view this video by playing it in your computer.  Put it in your cd / dvd drive and open disc.  This will expose the video file to you.  Simply play video by using your default video player. 
Musicians                                                                                                                                                                                                                                            Brian Melick - Udu Mbwata, Congas, Slit Drum, Agogo Bell Cluster, Cajon, Paper Drums, Sugar Packets, LEGO Drum Set, Amedia Cymbals, Misc. Found Sounds and Percussion 
Studio Stu - on his own creation the "Studivarius" Tub Bass and Vocals 
audio & video recorded with single ambient room microphone and single camera                                                                                                        used with special permission from Sarah Craig, Caffe Lena's Executive Director.                                                                                                                audio digitally edited by Robert Bard, Skytop Sound, New Paltz, NY
released November 1, 2020 
Front and Rear Cover Photos by Studio Stu
all rights reserved
I am selling this enhanced CD directly and not through any downloading services at this time because I am donating back $5. per CD Sale to Caffe Lena as a way "TO PAY IT FORWARD" for everything that they have done and continue to do to support the arts and community groups throughout their history.  The price of this CD is $15 us.  This includes media shipping costs for US only.  Cost for overseas shipping / handling will be added.  Thank you for your understanding.
To make it easy to purchase I have a button that links to my paypal below.                                                   
* For overseas sales please email me first your address at uduboymusic@gmail.com and I will get cost of shipping / handling for your total cost.
Thank you so much for your consideration and support of my work, Brian